Kahtec Technologies Int. has been supplying enhanced safety products from their US based headquarters in Austin, Texas since 2004. In March 2008 Kahtec Technologies has opened a sales and distribution office in Oxford England supplying products to the European community.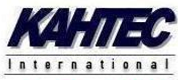 We have developed a team of technical and administrative personnel with talented skills and rich experiences. Focusing on high quality and good credit, our Company has developed rapidly and steadily, and the quality of our safety auto accessory products that meet the international standards.
The founders here at Kahtec Technologies were dismayed at the amount of accidents/fatalities that were caused just because ' I did not see him' or ' how was I to know you moving over'. So we decided to do something about it, hence Kahtec Technologies.
All Kahtec Technologies products have been built and tested by our associates to ensure their effectiveness.
Our company designs more than high quality & competitive new products. We are now with strict-kept promises, we have been trusted and favored by domestic and overseas customers. In a word, all customers home and abroad are warmly and sincerely welcomed to enjoy our products now and new products in the future.
Blinking Smart Stop products available from various Web Sites.